So you are learning Croatian, that sounds great! There are plenty of good reasons for doing it, and I am sure that you have yours.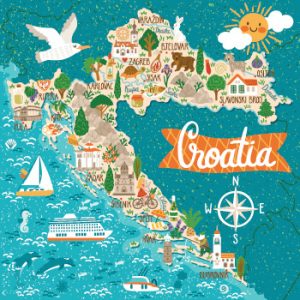 The mission of Compass Croatia and this website is to provide cultural navigation with our Croatian language, the best destinations and optimum experiences for your next visit.
Croatian is a Slavic language spoken most commonly by Croats in Croatia, Bosnia and Herzegovina. The current structure of the language is a combination of Croatian Church Slavonic and the lingua franca, which has been evolving since a millennium. Its history has been somewhat complex due to a few notable events that have affected the language.